All Your Latest Industry News
02 Oct 2023
First Vienna Cargo Day and FlyPharma at Vienna Airport
In just a few days, Vienna Airport will serve as the venue hosting two important industry events. On Monday, 9 October 2023, the airport is inviting the entire air cargo community to the first Vienna Cargo Day. News and trends on ...
02 Oct 2023
SATS appoints leaders to spearhead global corporate functions
The SATS Ltd. Group has announced the appointment of seven leaders to spearhead our new global corporate functions. These appointments mark a significant step in their journey, since WFS became a member of SATS, towards a harmonised and integrated ...
02 Oct 2023
Visibility through innovation
Seamless collaboration and real-time visibility are crucial to optimising supply chain processes. Awery Aviation Software is seeking to find a solution that delivers this through an innovative prototype solution.  CargoTracking.aero not only facilitates cross-stakeholder planning but also contributes ...
02 Oct 2023
Safeguarding supply chains
The airfreight industry finds itself facing a rapidly growing threat. Efficient and quick transport of goods is essential in a fast-paced, global economy – and hackers know that. As the technology sector evolves at an accelerating pace, cyber security is ...
02 Oct 2023
Delivering dangerous goods training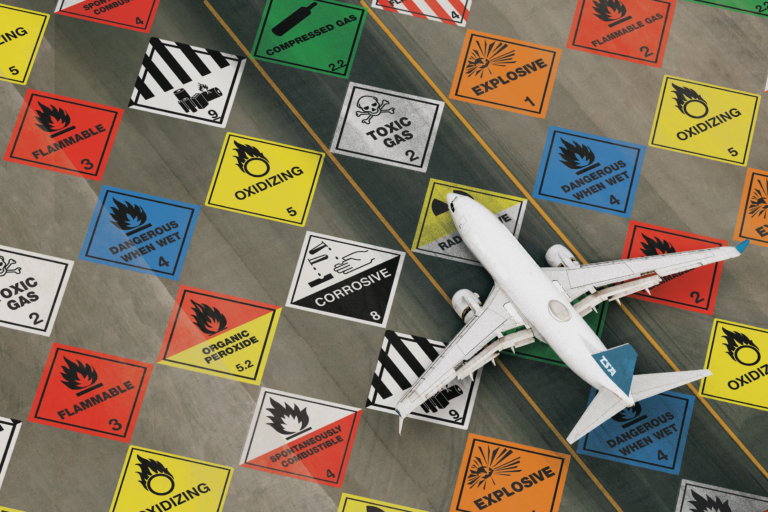 The UK's cargo and transport industry currently faces several significant challenges, including: Labour shortages, ever-changing regulations, adapting to technological solutions meeting specific training needs. Addressing these challenges often requires a combination of industry collaboration, investment and a proactive ...
29 Sep 2023
Hactl wins two awards at AFLAS
Hong Kong's largest independent handler (Hactl) – has been named "Best Global Air Cargo Terminal Operator" and "Best Green Air Cargo Terminal Operator" at the 2023 Asian Freight, Logistics and Supply Chain (AFLAS) Awards. It is the fifth time Hactl ...
29 Sep 2023
Pegasus flies in Asia to meet the growing demand in pharmaceutical supply chains
Recently the Pegasus ULD Aircraft Temperature-Controlled Container has played a vital role in the increasing number of clinical trial and pharmaceutical shipments in/out the Asia Pacific region. These volumes are another indication of the growing pharmaceuticals and life ...
29 Sep 2023
ACW enters a new era
After a quarter of a century at the helm of the world's only weekly newspaper for airfreight professionals, Air Cargo Week's (ACW) Director Norman Bamford has turned a page in his outstanding decades-long career. The sixty-year industry ...
29 Sep 2023
WFS partners with Linde and CHAMP Cargosystems
Worldwide Flight Services (WFS), a member of the SATS Group, has commenced a proof-of-concept trial using Autonomous Guided Vehicles (AGVs) in its cargo terminal at Barcelona Airport in its latest initiative to explore the productivity and operational excellence gains ...
29 Sep 2023
Cardinal Global Logistics scales customs bureau with Descartes e-customs solution
Descartes Systems Group has announced that Cardinal Global Logistics (Cardinal), the world's largest employee-owned logistics business, has scaled its Customs Bureau using the Descartes e-Customs™ solution. Through digitisation enabled by Descartes e-Customs, Cardinal has grown from manually processing 1,000 ...