All Your Latest Industry News
16 Aug 2022
TIACA and Messe München announce Edmonton International Airport as inaugural host of the start.hub logistics
Following the success of the Innovation Journey held during the Executive Summit in March 2022, The International Air Cargo Association (TIACA) and Messe München are pleased to announce the launch of the start.hub logistics in Miami during the ...
16 Aug 2022
Steven Greenway appointed as President of Pangiam Commercial
Pangiam has announced the appointment of Steven Greenway as President, Pangiam Commercial. In this role, Greenway will focus his more than two decades of commercial airline leadership experience on continuing Pangiam's expansive growth in the secure movement of ...
16 Aug 2022
Cathay Pacific adopts new Cargo iQ warehouse tracking milestones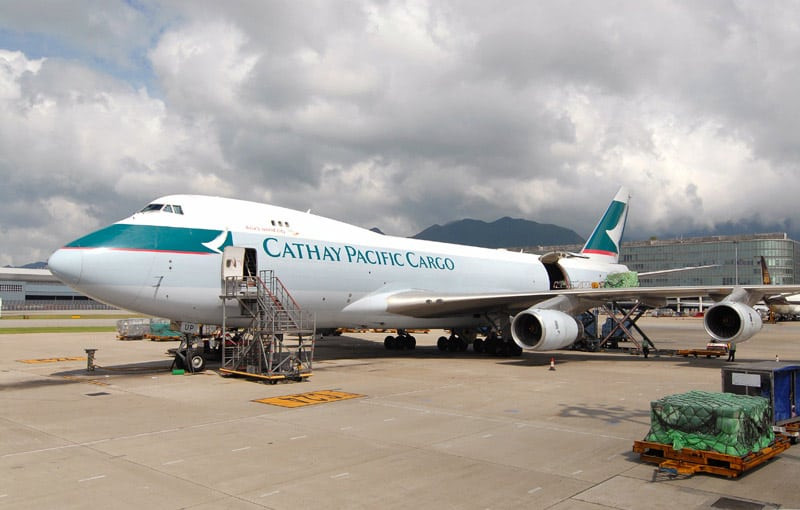 Cargo iQ's newest freight planning and monitoring milestones, Freight into Warehouse control (FIW) and Freight out of Warehouse control (FOW), have been implemented by Cathay Pacific Cargo in Hong Kong to bring enhanced visibility of cargo during warehouse ...
16 Aug 2022
General air cargo market drops 9% in July versus 2021
Seasonally adjusted general air cargo market performance data for July 2022 shows a continued slowing down of volume, load factor, capacity, and airfreight rates as the impact of economic and political uncertainties on world trade continues to hang over the ...
16 Aug 2022
Rhenus Ireland announces new Galway facility
Rhenus Ireland has announced plans to build a brand-new site at the Rhenus Parkmore facility in Galway, western Ireland. Once completed, the new facility will double Parkmore's existing capacity to 20,000 square metres, comprising a multi-client warehouse to service ...
15 Aug 2022
Avolon agrees milestone transaction with Malaysia Aviation Group
Avolon, the international aircraft leasing company, has announced that it has agreed a transaction with Malaysia Aviation Group (MAG), owner of Malaysia Airlines, for the financing of 20 A330-900neo aircraft. The transaction comprises the placement of 10 A330neo ...
15 Aug 2022
Oman Air increases flights between Muscat and Turkish destinations
Oman Air, the Sultanate of Oman's national airline, has increased flights between Muscat and its Turkish destinations (Istanbul and Trabzon) in response to exceptional demand. Based on the table below, the airline has increased frequencies between Muscat and ...
15 Aug 2022
Airhub Airlines obtains IOSA registration
Airhub Airlines has successfully obtained globally recognised International Air Transport Association (IATA) Operational Safety Audit (IOSA) registration. The IATA Operational Safety Audit (IOSA) Program is an internationally recognised and accepted evaluation system designed to assess the operational management and ...
15 Aug 2022
WFS adds cargo capacity at Heathrow as volumes soar
Worldwide Flight Services (WFS) has increased its facility footprint at London's Heathrow Airport after a 30% growth in volumes in the past year. WFS has signed a five-year lease on Building 578 in the airport's cargo area, boosting its ...
15 Aug 2022
Shippers make international trade happen
Since the beginning of trade, there has been a need to move goods between producers and those who buy them. Where once it was a camel, river boat or donkey that took goods to market; in the 21st century ...