All Your Latest Industry News
31 Jan 2023
Topo Solutions team doubles in size to meet growing demand for digitisation in the supply chain
Software as a Service (SaaS) platform Topo Solutions has embarked on a significant recruitment drive following post-Covid demand for companies to digitise their supply chain management. The recent changes in regulations mandating increased accountability for sustainability metrics in global ...
31 Jan 2023
SEKO Logistics announces new Senior Vice President of Global e-commerce
SEKO Logistics (SEKO), the leader in end-to-end global logistics, has announced its latest advancement in its global e-commerce business with the appointment of Richard MacLaren as the new Senior Vice President, Global e-commerce. MacLaren will be responsible for enhancing ...
30 Jan 2023
Transforming Abu Dhabi into a pharma hub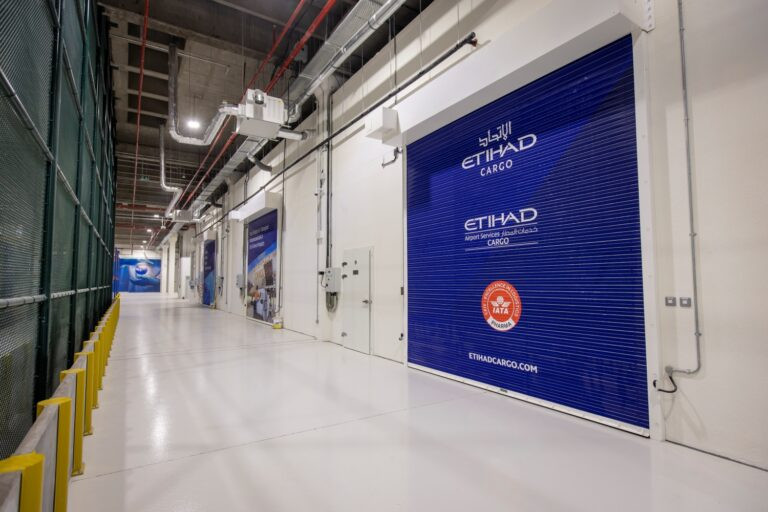 As Abu Dhabi looks to transform itself into a world-class pharmaceutical hub, Etihad Cargo has become a key partner in the process. The UAE's capital city has seen investment in strategic public and private sector collaborations grow in ...
27 Jan 2023
Early Chinese New Year impacts global air cargo demand
This year's early Lunar New Year has interrupted air cargo's normal January recovery, with falling tonnages to and from China and Hong Kong pulling down overall worldwide volumes into a mid-month deficit. In the third full week ...
30 Jan 2023
TAM Group accelerates expansion in ASEAN
TAM Group, a leading GSSA headquartered in Hong Kong, announces the opening of three offices in Southeast Asia. In response to the growing demand in the region, Tam Group has embarked on joint ventures with Thailand's GP Group ...
30 Jan 2023
SAL Saudi Logistics Services and Menzies Aviation sign MoU
SAL Saudi Logistics Services and Menzies Aviation have signed a Memorandum of Understanding to develop a comprehensive study on delivering best in class passenger handling services for low-cost carriers at Saudi Arabia airports. Under the MoU, Menzies Aviation and ...
27 Jan 2023
Martinair places order for four new A350F aircraft
Martinair, part of the KLM Group, has placed a firm order with Airbus for four new A350F freighter aircraft. Martinair is the operating carrier for KLM Cargo. The four A350Fs emit over 40% less CO2 and make 50% less ...
31 Jan 2023
Aero Africa appoints Chair Professor Issa Baluch as an advisory board member
Aero Africa air cargo management group has announced the appointment of Chair Professor Issa Baluch as a non-executive advisory board member effective 1st of January 2023. Baluch is credited with pioneering the sea/air multimodal transport via UAE into Africa ...
31 Jan 2023
Zongteng Group selects WFS to handle new 777F services as it boosts Sino-European e-commerce cargo capacity
Worldwide Flight Services (WFS) has been awarded a contract to handle Zongteng Group's new Boeing 777 freighter flights at Paris Charles de Gaulle International Airport. Zongteng Group is a leading provider of cross-border e-commerce services, including fulfilment and customised ...
27 Jan 2023
dnata, Emirates Leisure Retail and SEGAP join forces with Zanzibar Airports Authority
dnata, a leading global air and travel services provider, has celebrated the launch of its operations at Zanzibar Abeid Amani Karume International Airport (ZNZ) with its partners Emirates Leisure Retail and SEGAP, a joint venture between airport infrastructure and ...